This Carmel-by-the-Sea buiilding on 2367 Square Feet/0.0543 acre of Fee Simple property offers an opportunity to:
1. Live on the 2nd floor and lease out the two commercial spaces on the ground level
2. Lease out the entire building for purely investment/income purposes. The 2nd floor is also zoned for office/store usage.
The two retail stores currently leased on the ground level include:
The Jewelry Store. There are only 32 jewelry store licenses issued in Carmel-by-the-Sea, from what I understand, and cannot be increased without a big fight from those who now own licenses. The licenses go with the property!! Normally, jewelry stores need to PURCHASE the license from the property owner (worth about $100,000+ now.) There is an upside to that. If the jeweler moves, the license either reverts back to the owner of the property, or the jewelry store needs to find another tenant who will be willing to pay the tenant that $100,000 or whatever the traffic will bear. An excellent incentive for them to find YOU, the owner, a new tenant. The current tenant DID NOT PURCHASE THE USE OF THE LICENSE FROM THE BUILDING OWNER. (Note: if you are interested in the lease of the jewelry store PLUS LICENSE INVESTMENT, that is an option in early 2013.)
The Antique Store. There are no restrictions except that the tenant needed to get a business license from the city of Carmel-by-the-Sea to operate the business.
Second Floor:
At the moment it is leased as a pied-a-terre on a month-to-month basis.
Zoning: Besides as an apartment, it can be rented out as office space or other commercial use. In the past it has been leased as a real estate office, for example.
EXPENSES:
Insurance of the entire building: $2,000 annually
Property Taxes (about 1% of purchase price): $20,000+/- annually
Misc. expenses (garbage/water): under $1,000 annually
Utilities: paid by tenants
CURRENT TAX INFORMATION FOR 2011:
Improved value: $ 502,571.00 (built 1950)
Land value: $1,507,713.00 of the 2367 sf or .0543 acre
TOTAL: $2,010,284.00
APN # 010-201-009-000
For more information, click on http://www.93921.com
Or call Hella Rothwell at 831-626-4000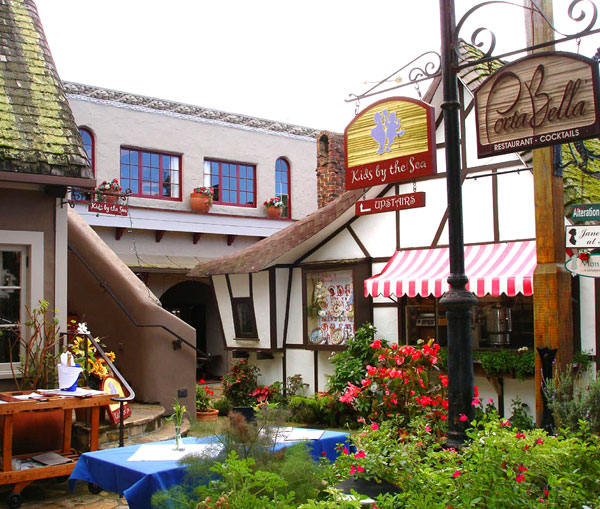 Let me be your independent real estate broker for oceanfront and oceanview property in California and Hawaii.  If you are a seller/owner, I will travel to your property to help get it ready for sale, then list and market it. If you are a buyer and we have a Buyers Representation Agreement in place, I will preview property on your behalf anywhere in California and Hawaii.  Please call me to discuss how I can help you.
Search Hawaii Listings on www.HellaHawaii.com
Member: Honolulu Board of REALTORS; National Association of REALTORS; Hawaii Association of REALTORS; Del Norte Association of REALTORS; California Association of REALTORS; MLSListings, Inc., the premier MLS listing service in Northern California.
________________________________________________________________
Hella Mitschke Rothwell (R)
Real Estate Broker/Owner/Realtor®
Licensed in California #01772851 & Hawaii #RB-21268
Tel. 808-226-1095 or 831-626-4000 
Fax 1-877-822-9332
HAWAII OFFICE: 1128 Ala Napunani Street, #1809, Honolulu, HI 96818
 CALIFORNIA OFFICE: Su Vecino Court, Lincoln & Dolores between 5th & 6th, Carmel-by-the-Sea, CA 93921
MAILING: P.O. Box 4554, Carmel-by-the-Sea, CA 93921
 
Email: HellaRothwell@gmail.com
Disclaimer: Hella Rothwell does not guarantee nor is in any way responsible for the accuracy of the information provided herein, and provides said information without warranties of any kind, either expressed or implied.